Neuropalliative Care Research Webinar Series
The International Neuropalliative Care Society (INPCS) is pleased to announce the continuation of our monthly recurring Neuropalliative Care Research Webinar Series.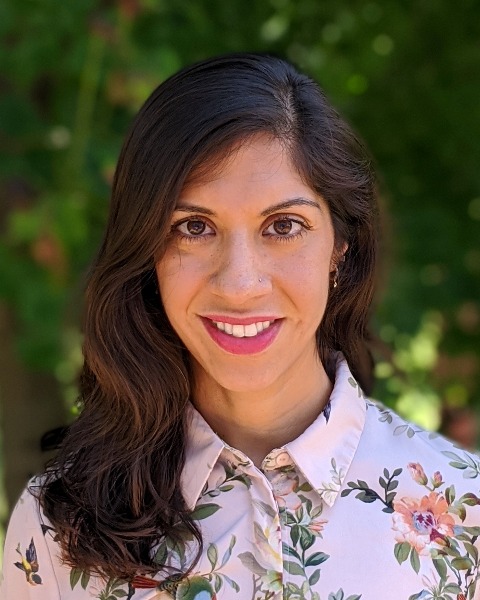 Our next event will take place on Thursday, December 15th at 10am (US-Eastern) where we will be joined by Ambereen Mehta. She will present a work-in-progress study with a working title of "Assessing Quality of Life in the Clinical Setting for Patients with ALS." As this is a work-in-progress study, Dr. Mehta will welcome open discussion regarding study development.
Ambereen K. Mehta, MD, MPH is an Associate Professor of Palliative Medicine at Johns Hopkins Bayview Medical Center, where she graduated from the Internal Medicine residency and joined as faculty in July, 2020, and Associate Professor of Neurology at Johns Hopkins Hospital. She completed her fellowship in Hospice and Palliative Medicine at the National Institutes of Health in 2016, after which she joined the palliative care faculty at the University of Virginia. She was also medical director of an inpatient hospice unit and Associate Program Director of the Hospice and Palliative Medicine fellowship. In 2018, she joined the palliative care faculty at the University of California, Los Angeles where she also cared for patients in their MDA-affiliated multidisciplinary ALS clinic. At the Johns Hopkins Bayview Medical Center, she is the site director for the Hospice and Palliative Medicine fellowship and the palliative care elective rotation for all Internal Medicine residents and Geriatrics fellows. She developed the palliative care program for the Johns Hopkins Center for ALS Specialty Care.
Ambereen has published numerous papers on palliative care education and palliative care for people with neurological illnesses. She serves as chair of the International Neuropalliative Care Society's Strategic Communications Committee and co-chair of the Northeast ALS (NE-ALS) Consortium Palliative Subcommittee. She has served as chair of the Neuropalliative Care Special Interest Group of the American Academy of Hospice and Palliative Medicine.



Webinars in the series will consist of a presentation followed by an open Q&A and group discussion, with the webinar lasting an hour in total.
The objective of these one-hour online webinars is to:
Provide both junior and well-established neuropalliative care investigators an opportunity to obtain feedback on research across varying stages of development, from initial idea to funding applications and publications.
While the primary target audience is researchers and health care providers, interested patients and family caregivers are also welcome to attend.
Additional details are described in Frequently Asked Questions or please email info@inpcs.org.
If you would like to be added to our mailing list for notification of future Research Webinars, to suggest topics, or to sign up as a future presenter, please follow this link.
Sincerely,
Darin Zahuranec
Co-Chair, INPCS Research Committee
Zachary Macchi
INPCS Research Webinar Series Coordinator