Neuropalliative Care Research Webinar Series
The International Neuropalliative Care Society (INPCS) is pleased to announce the continuation of our monthly recurring Neuropalliative Care Research Webinar Series.
Our next event will take place on Wednesday, March 22nd at 10am (US-Eastern) where we will be joined by Dr. Jori Fleisher. She will present a webinar entitled, "Lessons learned from reaching the most vulnerable: Interdisciplinary home visits and caregiver peer mentoring in advanced Parkinson's Disease".
Webinar description:
In this webinar, we will discuss the rationale for designing and testing an interdisciplinary home visit model of care for homebound individuals with advanced Parkinson's Disease and related disorders. We will explore the feasibility and efficacy findings of the initial model that prompted an adapted, telehealth-enhanced home visit model with a nested trial of caregiver peer mentoring. We will discuss and compare longitudinal outcomes of individuals with Parkinson's Disease and their care partners participating in the trial versus historical controls. We will explore the implications of these findings both for homebound individuals with PD as a whole, and findings related to minoritized populations within PD. Finally, we will discuss ongoing next steps and potential future directions.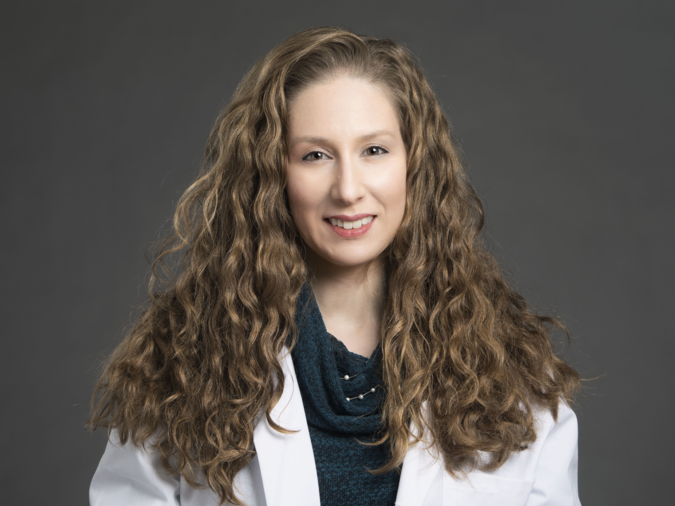 Jori Fleisher, MD MSCE is the Leslie Nan Burridge Endowed Faculty Scholar in Parkinson's Disease Research and an Associate Professor of Neurological Sciences at Rush University Medical Center. She is a movement disorders neurologist who leads the Rush Advanced Interdisciplinary Movement Disorders Supportive Care (AIMS) Clinic, the CurePSP Center of Care, Rush Lewy Body Dementia Association Research Center of Excellence, and co-directs the Rush Parkinson's Foundation Center of Excellence. Dr. Fleisher completed her neurology, global health equities, movement disorders training, and a Master's of Science in Clinical Epidemiology at the University of Pennsylvania. Dr. Fleisher has additional training in health services research, palliative care, and implementation science. Supported by the National Institutes of Health, foundations, and philanthropy, Dr. Fleisher has several studies underway focused on designing and implementing novel models of care and support for individuals and families living with advanced movement and neurodegenerative disorders.

Webinars in the series will consist of a presentation followed by an open Q&A and group discussion, with the webinar lasting an hour in total.
The objective of these one-hour online webinars is to:
Provide both junior and well-established neuropalliative care investigators an opportunity to obtain feedback on research across varying stages of development, from initial idea to funding applications and publications.
While the primary target audience is researchers and health care providers, interested patients and family caregivers are also welcome to attend.
Additional details are described in Frequently Asked Questions or please email info@inpcs.org.
If you would like to be added to our mailing list for notification of future Research Webinars, to suggest topics, or to sign up as a future presenter, please follow this link.
Sincerely,
Darin Zahuranec
Co-Chair, INPCS Research Committee
Zachary Macchi
INPCS Research Webinar Series Coordinator