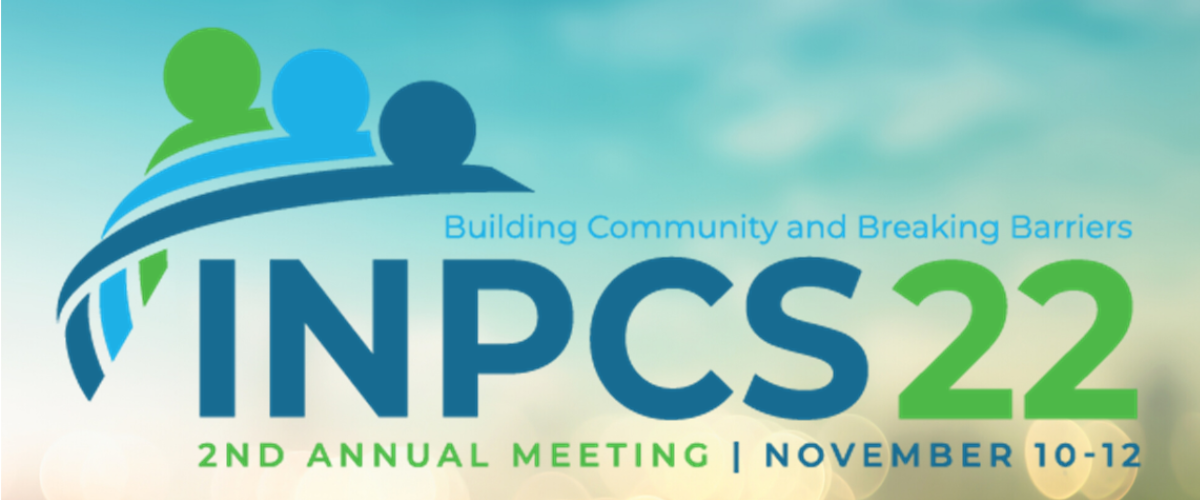 Mark your calendars now for INPCS22: Building Community and Breaking Barriers, our 2nd Annual Meeting, taking place virtually November 10-12, 2022.
This 2-1/2 day event will feature speakers, discussion panels, awards presentations, poster exhibitions, and more!

Highlights Include:
Susan Schneider Williams, artist and advocate and widow of the late comedian and actor Robin Williams, will be receiving the award for INPCS Advocate of the Year, and will present a talk entitled "Lewy Body Dementia: Does a Diagnosis Matter?".
INPCS President Benzi Kluger, MD will present "The Importance of Breaking Barriers and Building Community to Improve Care" as the 2022 Presidential Address.
The INPCS Lifetime Achievement Award will be presented to Kathleen Foley, MD, who will present a talk entitled "Access to Neuropalliative Care: A Human Rights and Public Health Challenge".
Jennifer Siedman, from the Courageous Parents Network, will give a presentation entitled "Walk With Me: Accompanying Families Caring for Children With Serious Illness".