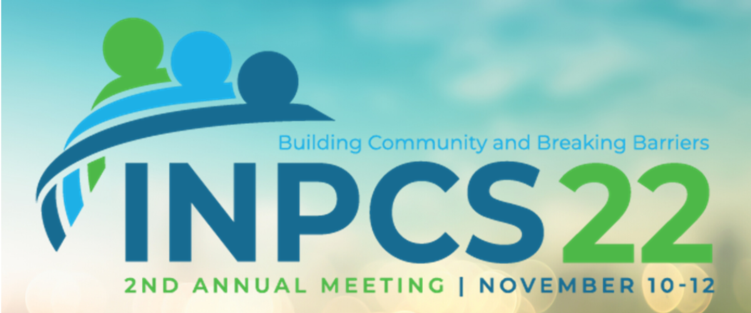 Once you've registered, you will access the Annual Meeting via our special event website using the link below. Keep reading for important information! If you have not registered yet, you can do so by clicking here.

Use the website to:
Review the schedule and star your favorites to add to your My Experience page
View information about the presentations and presenters, and access any slides and handouts that they have provided
View all presentations at their designated times
Checkout Posters and discuss new research
Connect with other conference attendees and speakers
A few easy steps to help you enjoy the 2022 INPCS Annual Meeting:
The Annual Meeting event website features a single sign-on with your INPCS website credentials. When you click on the link below, you will be taken to the login page on the INPCS website. Log in with your INPCS website username and password. You will then be taken back to the Annual Meeting event website.
If you are not an INPCS member, an INPCS website account was created for you when you registered for the Annual Meeting. Please refer to your registration confirmation email for your username and a link to set/update your password.
The first time you login to the event website, there will be four screens to complete to update your profile information and select your virtual ribbons (these will be displayed on your profile page – some are serious, some are fun!).
When setting up your profile, make sure to choose to display times in your time zone and select your time zone so that you don't have to keep track of different time zones!
Choose whether or not to share your profile with other attendees. We encourage you to do this – it will facilitate interacting with other attendees! If you choose not to share your profile, you will not be able to see the profiles of other attendees either.
If you aren't able to attend every session that you want to attend, remember that almost all of the conference sessions will be available to you on-demand starting 3-5 days after the conference is over, and will be available for 1 year - so keep the website address handy to access the sessions at your convenience!
Here are some general technical support tips:
Google Chrome, Mozilla Firefox, or Microsoft Edge are the preferred internet browsers. The platform does not support other browsers.
We do not recommend accessing the conference while on your VPN or from behind a firewall. You may need to reach out to your IT administrator to surpass the firewall.
While visiting the event website, make sure you are not also using streaming services like Netflix, etc. that could impact your available bandwidth
For video chat, make sure no other programs are accessing your camera/audio (i.e. zoom)
Once you're logged in to the event website, you can run a system check by clicking on Technical Support in the footer, and then clicking the System Check button in the lower right corner to the popup.

2022 INPCS ANNUAL MEETING SITE:
URL: https://www.eventScribe.net/2022/INPCS22/login.asp

Need Help?
Logged into the event website but need Technical Support? Click on "Technical Support" in the footer to submit a ticket.
Questions regarding the accessing the website, the event schedule, or INPCS membership? Email us at info@inpcs.org.